Greetings, Hunters!
Containing three powerful new rifles for big-game hunting, as well as a new and exclusive selection of Cosmetics, the Hunter Power Pack is available now on all platforms!
Tsurugi LRR .338
Ideal for long-range precision shots and fitted with a detachable 5-round-capacity magazine, this is a great choice for taking down big or dangerous game.
Malmer 7mm Magnum
This lightweight rifle is known for its strong performance and high versatility. No wonder hunters around the world have come to rely on it in the wild.
Olsson Model 23
Chambered in the popular .308 and sporting features such as a fluted bolt design and carbon fiber stock, this is an excellent choice for medium to big game.
New Cosmetics
In addition to these impressive new firearms, we've added some fresh customization options to apply to your favorite weapons. Mix and match looks with a number of new Paints, Sprays, Materials, and Camos, exclusively available via the Hunter Power Pack.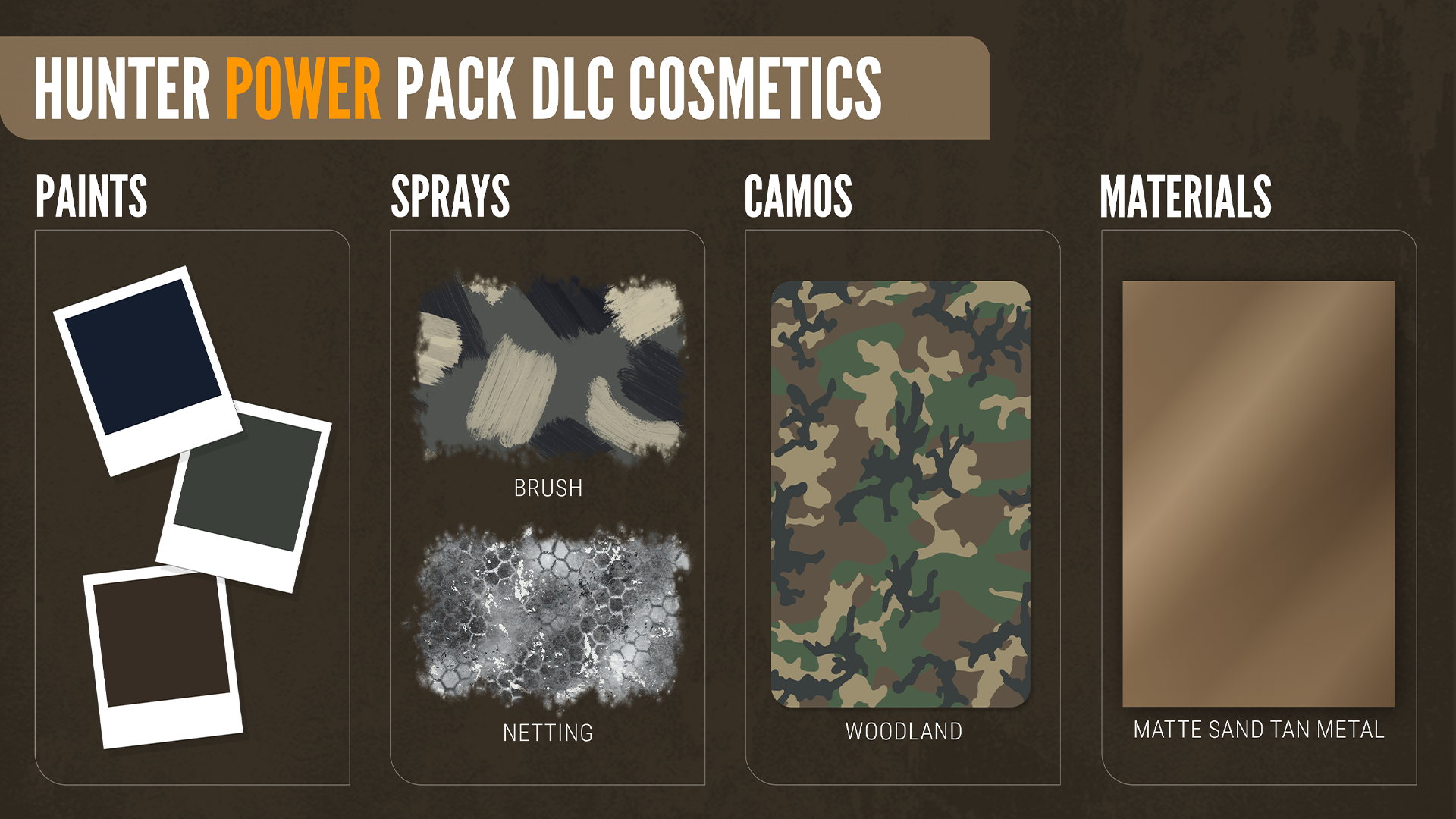 Releasing simultaneously alongside Hirschfelden Cosmetic Pack and the free Showcase Update, the Hunter Power Pack is available now on Steam, Epic Games Store, Microsoft Store, PlayStation, and Xbox.
More New Free Content, Game Improvements, & Paid DLC
The Hunter Power Pack isn't the only thing releasing today! Check these out:
This update contains new long community-requested features, improvements, and bug fixes and can be downloaded now for free! Read the full release notes here.
This DLC pack features a selection of 12 brand-new paints, sprays, camos, and materials, as well as a special premium wrap. See what's included here.