Expand your style options with the Hirschfelden Cosmetic Pack! This optional DLC includes all-new weapon paints, sprays, camos, and materials, as well as a special premium wrap, all inspired by the beloved Hirschfelden Hunting Reserve.
Got a favorite combination? Make sure to share it with us on social media and in the official community Discord!
Twitter | Facebook | Instagram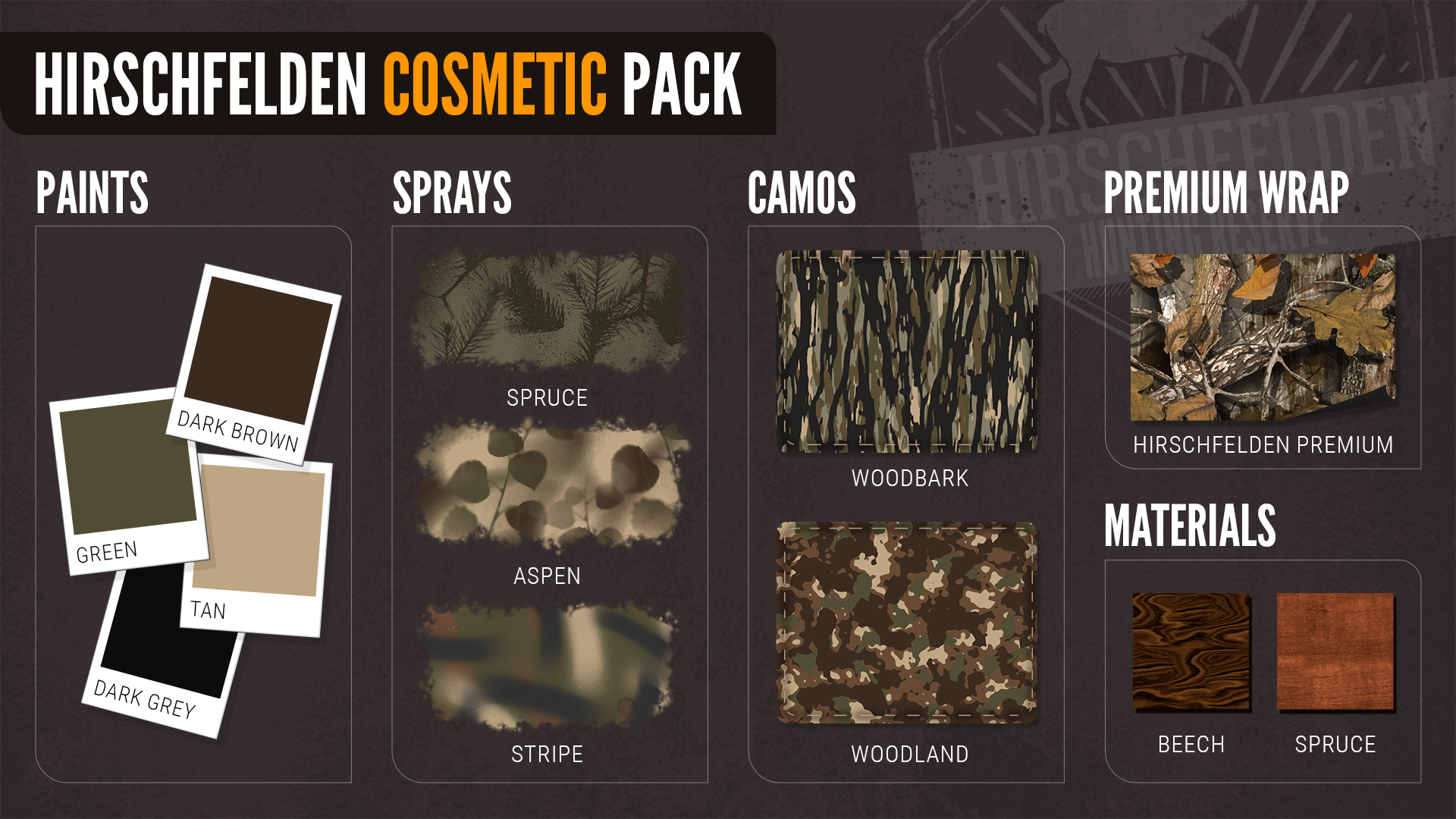 Releasing simultaneously alongside Hunter Power Pack and the Showcase Update, this pack is available now on Steam, Epic Games Store, Microsoft Store, PlayStation, and Xbox.
As always, cosmetic items do not affect gameplay and can be used across all owned weapons and reserves.
Happy accessorizing, hunters!!