G'day Hunters, 
Emerald Coast Australia and the accompanying free Outback Update, as well as the Layton Lake Cosmetic Pack, is available now on all platforms!
Let's take a look at what you can expect jumping into the new map. 
A New Hunting Destination
Emerald Coast is set on the east coast of Australia, and features breathtaking landscapes as well as diverse flora and fauna. Hunt in the outback, explore the subtropical bushlands, and make new friends as you work to protect the region's fragile ecosystem through side and story missions.
On the Emerald Coast, there are many different animal species that you can hunt. Watch out for the aggressive Saltwater Crocodile near waterways, carefully observe a herd of Javan Rusa Deer, or go toe-to-toe with a legendary boxer: the Eastern Grey Kangaroo. 
Players who purchase Emerald Coast will also receive a brand new bolt-action rifle: the Zagan Varminter .22-250. Popular among Australian farmers, this lightweight and comfortable weapon is a strong choice for hunting class 2-4 animals.
Which species are you planning to hunt first? Let us know @theHunterCOTW! 
Free Outback Update
Releasing for free alongside Emerald Coast Australia, the Outback Update introduces a new Fallow Deer Great One, an Australian Bushware outfit, a redesigned Harvest Screen, numerous new bug fixes and improvements, and much more.
Read the full update notes here. 
Layton Lake Cosmetic Pack
Released as one of the first maps for the game, Layton Lake continues to be a popular destination among hunters from all around the world. With the new Layton Lake Cosmetic Pack, which includes unique paints, sprays, camos, and wraps directly inspired by this cherished reserve, you can now customize your weapons and tents and ground blinds in true Layton style!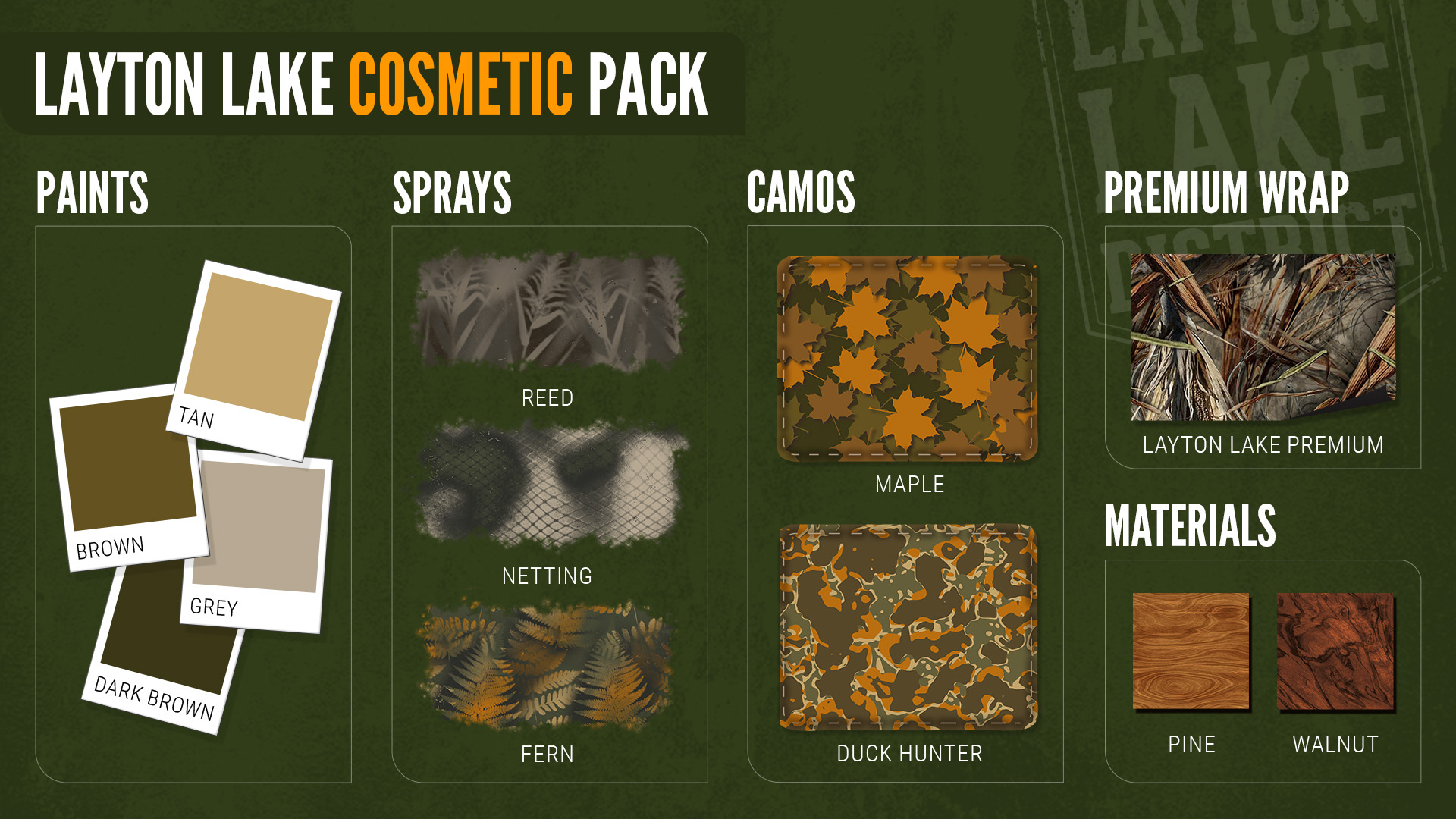 Discover the Emerald Coast Today!
Emerald Coast Australia, the Outback Update, and the Layton Lake Cosmetic Pack are available now on Steam, Epic Games Store, Microsoft Store, Xbox and PlayStation. 
Happy hunting!