Hello, virtual Hunters!
Those of you who have caught a glimpse of the Northern Lights on Revontuli Coast will surely agree that they are a sight to behold. In this collaborative diary entry, we'd like to share a small story about the journey of teamwork and creativity that brought this feature to theHunter: Call of the Wild.
Sharing the Magic
In truth, we owe credit to this dazzling display of magnetospheric solar wind disturbances to Second Extinction, a game developed by another talented team from our creative sister division, Systemic Reaction. One of the many benefits of working for a globally renowned video games company such as Avalanche Studios Group is the ability to share knowledge with other in-house projects and teams. Sharing ideas, technology, and learnings can be an incredible strength amid such a competitive industry.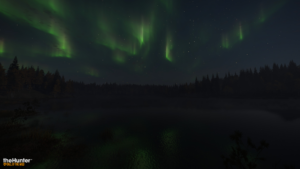 Bringing the Northern Lights to Revontuli Coast
Since the Northern Lights had already been successfully implemented into Second Extinction, our hopes were that porting them over to theHunter would be a relatively pain-free process.
In short: there were a few hurdles! We needed to understand how we could best merge and tailor the feature in a way that would function with our existing source code. Second Extinction is also a younger title, so some minor compatibility adjustments were needed to make it work in theHunter's version of the in-house editor.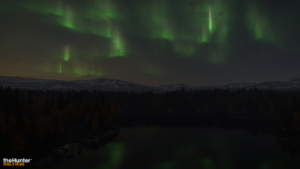 Enhanced Realism
Gorgeous as the Northern Lights already were, we wanted to add a few of our own flairs to make them even more realistic. Our Tools Programmer added a little logic to "randomize" when the Auroras would appear, and our World Designer tuned its visual intensity and timing throughout the day/night cycle.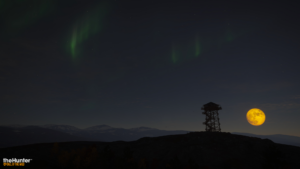 None of this would have been possible if it weren't for the talented individuals who came before us to originally bring this feature to life, as well as those we get to work with on a daily basis. Additionally, we'd like to give a shout-out to System Programmer, Jonathan Öhlund, for helping us pull together the information for this entry and the content team for the word wizardry and polish.
We hope you enjoyed reading, and we look forward to hearing about your thoughts and experiences while hunting under those fantastic Northern Lights!