Coming soon, the Assorted Sidearms Pack features three new weapons and offers our hunters more flexibility during their adventures in the wild. Let's take a closer look:
The .243 R.Cuomo
Weapon Type: Single Shot Handgun, compatible with all rifle scopes
Ammo: .243 Soft Point & .243 Polymer Tip Ammunition
Mag Size: 1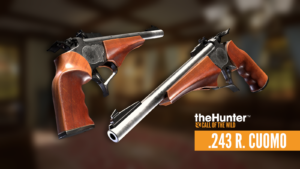 The .45 Rolleston
Weapon Type: Single Action Revolver
Ammo: .45 Colt Flat Nose Hard Cast & .45 Colt Full Metal Jacket
Mag Size: 5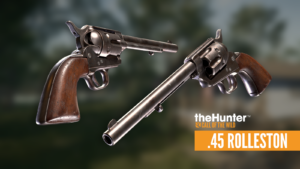 The 10mm Davani
Weapon Type: Semi-Automatic Large Size Mag Handgun
Ammo: 10mm Auto Hard Cast Flat Nose & 10mm Auto Jacketed Hollow Point
Mag Size: 15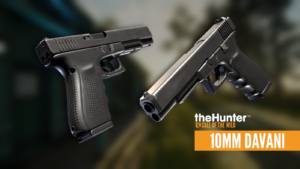 Whether you wanna show off your sharpshooting skills or gotta quickdraw in a hairy situation, this new weapon pack's got you covered!
---
Want an early look?
Make sure to tune in to The Hunting Lodge on Tuesday, September 20th, at 6 PM CEST / 9 AM PDT for an exclusive preview!
The Assorted Sidearms Pack is coming soon to PC, Xbox, and PlayStation.